High-tech overhaul of Seoul subway continues
The last time I visited Korea I took my father-in-law to Gwanghwamun and we were suitably impressed by the interactive maps installed on the subway platforms there. We were also big fans of the screen doors that shield you from the noise of the approaching trains (not to mention the safety improvement).
On Thursday the high-tech upgrades continued, with Homeplus installing digital advertisements showing shelves full of products – which you can purchase by holding your smartphone up to the ad. The Chosun Ilbo says these are the world's first such interactive ads. If you want to go see them, they are in Seoulleung Station.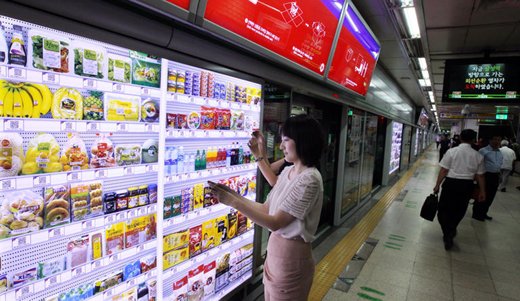 ---
---
---