Why Snapchat's focus makes it a great platform for businesses
DIGITAL MARKETERS have been concerned about the success of campaigns on Facebook and Instagram, especially among young audiences who tend to turn a blind to advertising unless it really stands out.
As a result, they've been looking for new and interesting opportunities elsewhere. One of the platforms that stand out right now seems to be Snapchat.
Snapchat's parent company Snap Inc went public in 2017. Despite facing challenging times last year, the stock has soared 200 percent this year as a result of growth in its user base and earnings for two consecutive quarters.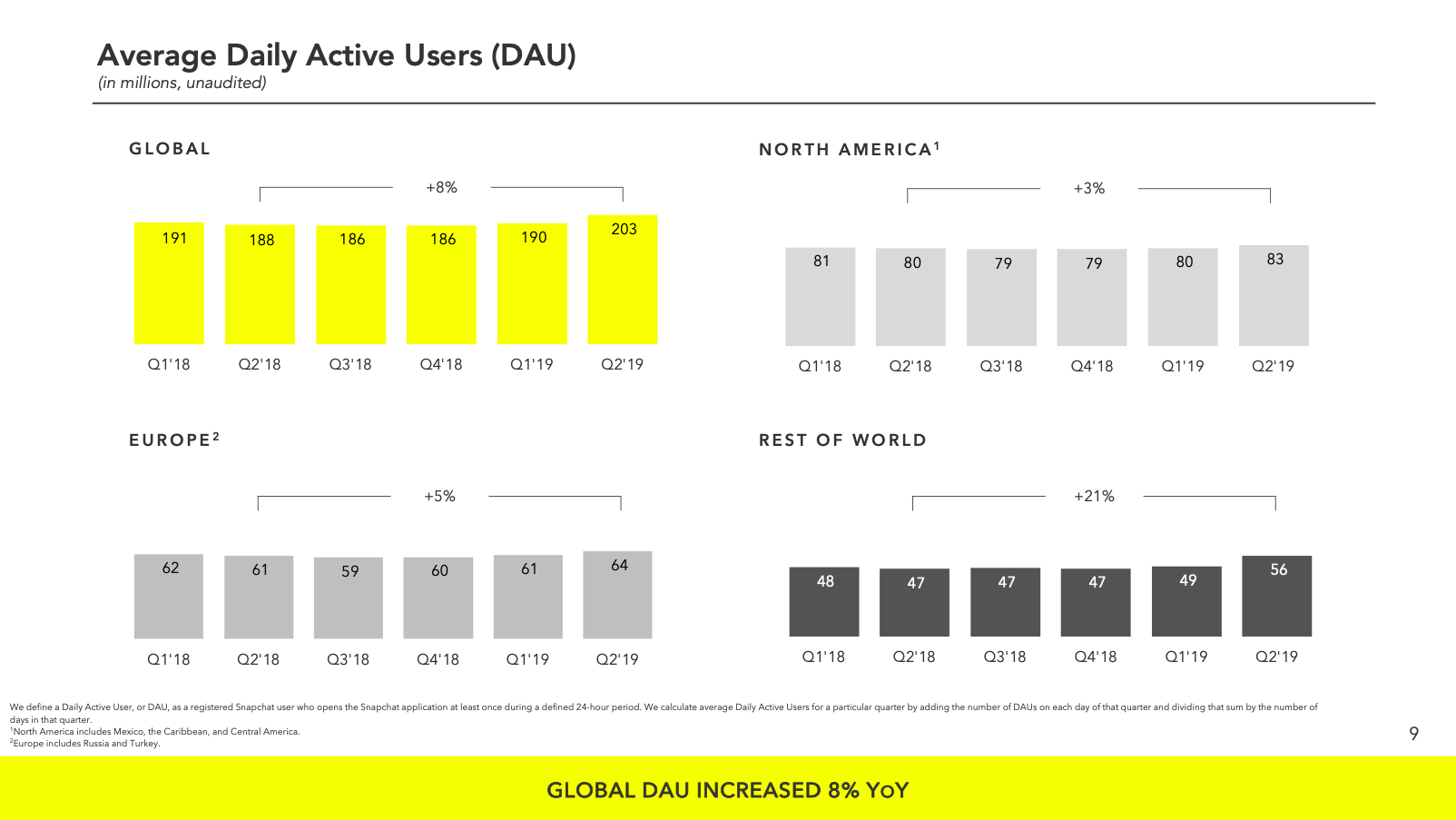 For both daily active users as well as revenues to grow, the company is definitely doing something right.
Tech Wire Asia interviewed Snap Inc International Markets Managing Director (MD) Nana Murugesan to learn about the company's focus and interests.
"Snapchat is designed for anyone who wants to maintain and deepen their relationships with their close friends. To us, that's almost everyone on the planet. However, we know that our product resonates particularly strongly with a core demographic of 13 to 34-year-olds.
"In fact, in countries like the US, UK, Canada, France, and Australia we reach more 13-24-year-olds than Instagram or Facebook," said a confident Murugesan.
Snapchat appeals to people that want to be creative, have fun, talk to their friends and discover new things – whatever their age.
Of course, research carried out by the company in association with JWT Intelligence in the US and UK, however, shows that Gen Z – having grown up with social media, digital creative tools and entrepreneurial platforms at their fingertips – are the most digitally creative generation to date.
Meaning, they're most likely to be engaged by what Snapchat has to offer.
"This is a generation whose creative arsenal include face swaps, selfies, AR Lenses, lip-syncing, and emojis and who are using video, sound, and animation to express themselves more powerfully."
However, what makes Snapchat really special — to users and businesses alike — is the fact that is deliberately designed as an antidote to social media and to combat many of the issues traditional social platforms face.
"There is no such thing as a perfect Snap. There are no likes. There is no judgment. Snapchat is a place where close friends can communicate in a way that is fast, rich and fun, focusing on deepening relationships in real life, rather than replacing them," emphasized Murugesan.
According to The Friendship Report recently released by Snap, Gen Z in Malaysia too are starting to move away from the idea of large networks and public sharing, concentrating on communicating privately and honestly with smaller groups of close friends that they can trust, making Snapchat the platform of choice.
For businesses looking to hone in on the right audience, and advertise to young people when they're either sharing something from their daily life or engaging with posts from friends — Snapchat is almost like the perfect opportunity.
What's most interesting about Snapchat, however, is the simplicity of its augmented reality (AR) tools, features, and functionalities which make the platform even more exciting for brands looking to deepen the impact they make on brands.
"For Snapchatters, AR has become a daily behavior as Snapchat opens into the camera. One of the primary ways we are pushing the limits of our camera technology is through Lenses.
"Almost four years ago, we introduced Lenses as a powerful tool for self-expression, creativity, and communication. We believe these tools should be accessible to everyone – the democratization of creativity.
"Today, more than 60 percent of daily Snapchatters create a Snap with our camera every day, and over 70 percent of these users play or view our Lenses daily."
Those are impressive numbers and are quite exciting for marketers looking for an opportunity to stand out.
Of course, Snapchat works with big-ticket advertisers such as Nike and Adidas but the company doesn't reserve the platform for the big boys.
Snapchat welcomes all kinds of advertisers, and with the kind of features it offers, there's something for everyone — provided the demographics are right.
In the coming months, Snapchat will continue to innovate, and businesses looking to create exciting campaigns should really consider giving the platform a shot.
---
---
---
---